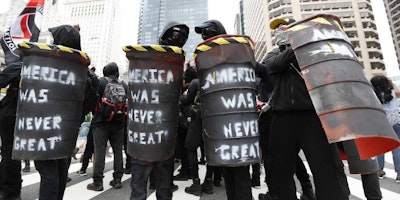 "The Fight of Our Lives - Defeating the Ideological War Against the West" Free and open to the public, RSVP required.   Thursday, February 22, 2018 7pm  Schultz Cultural Arts Hall Oshman Family JCC 3921
More »
                               "The Fight of Our Lives - Defeating the Ideological War Against the West"
Free and open to the public, RSVP required.  
Thursday, February 22, 2018
Schultz Cultural Arts Hall
Join us at the screening of this hard-hitting documentary film, followed by Q&A with director/producer Gloria Z. Greenfield. The cast of world-renowned scholars and analysts trace the emergence of internal and external forces which threaten the core values of Western Civilization through their penetration into Western academia, politics, and society.
The film's featured commentators include: Niall Ferguson, Melanie Phillips, Charles Small, Catherine Chatterley, Philip Carl Salzman, Emanuele Ottolenghi, Victor Davis Hanson, Raheel Raza, Kenneth Marcus, Alan Dershowitz, Gerald Steinberg, Robert Paquette, Allen West, Stephen Balch, Jeffrey Herf, Peter Berkowitz, Frederick Krantz, Ibn Warraq, Brooke Goldstein, Tammi Rossman Benjamin, Bruce Thornton, Ruth Wisse, Mark Tapson, Ayaan Hirsi Ali, Erick Stakelbeck, Shimon Samuels, Robert Nicholson, Jason Friedman, Tony Crisp, Raymond Ibrahim, Dan Diker.
Free and open to the public. RSVP required.
Hosted by ZOA West Coast and the ICC@JCC.  
Zionist Organization of America (ZOA) President Morton A. Klein released the following statement: The ZOA appreciates President Trump's past and recent expressions of intent to dismantle or completely overhaul the Iran deal (a/k/a the "Joint Comprehensive Plan of Action, or JCPOA").  We also appreciate the president's designations of certain Iranian regime individuals and entities, related [...]
Founded in 1897, the Zionist Organization of America ("ZOA") is the oldest pro-Israel organization in the United States. With offices around the country and in Israel, the ZOA is dedicated to educating the public, elected officials, media, and college/high school students about the truth of the ongoing and relentless Arab war against Israel. ZOA is also committed to promoting strong U.S.-Israel relations. ZOA works to protect Jewish college and high school students from intimidation, harassment and discrimination, and in fighting anti-Semitism in general.
Read more →